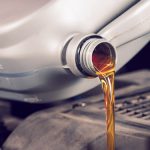 If you're looking for a top quality, reliable affordable garage in Disley, Premier Garage Services is the perfect choice. We are an independent garage with several decades' experience. We provide the full range of garage services to customers. Our experienced technicians have proven expertise in servicing, wheels and tyres. This includes air con servicing, repairs and maintenance for all makes. As an authorised MOT testing facility, we provide efficient and convenient testing options. We have state of the art diagnostics in our facility.Here we swiftly and efficiently identify and locate problems in your vehicle. This saves you time and money. We offer 100% commitment to quality. Also on offer is affordability, sensible pricing and absolute focus on customer relationships.
For vehicle owners in Disley, garage services must be selected carefully after detailed research. To find a good, local garage is a challenge. Once you've established a good relationship with one, it's wise to stay put. Newly opened garages may have several new features and innovations. However, an experienced one is better placed to provide the right kind of services. Get recommendations from trustworthy sources. Check what they liked and didn't like about a particular garage. Once you have a short list of likely places, visit them personally one by one. Further, check the facilities, ambiance, and pricing.
It's a good idea to check for online reviews of a garage in Disley. Hence, consumer reviews can provide a lot of information regarding customer service, prices, time keeping. We are proud of our enviable reputation for providing excellent quality services at affordable prices to all our clients. For more details about how our garage can assist you, contact Premier Garage Services.  Moreover, we offer great features such as free collection and delivery, as well as a courtesy car available on appointment.