Premier Tyres in Stockport
Order your tyres online with Premier Garage Services and browse through a full range of big brand tyres like Landsail, Dunlop, Prelli and more.
Book your car tyres online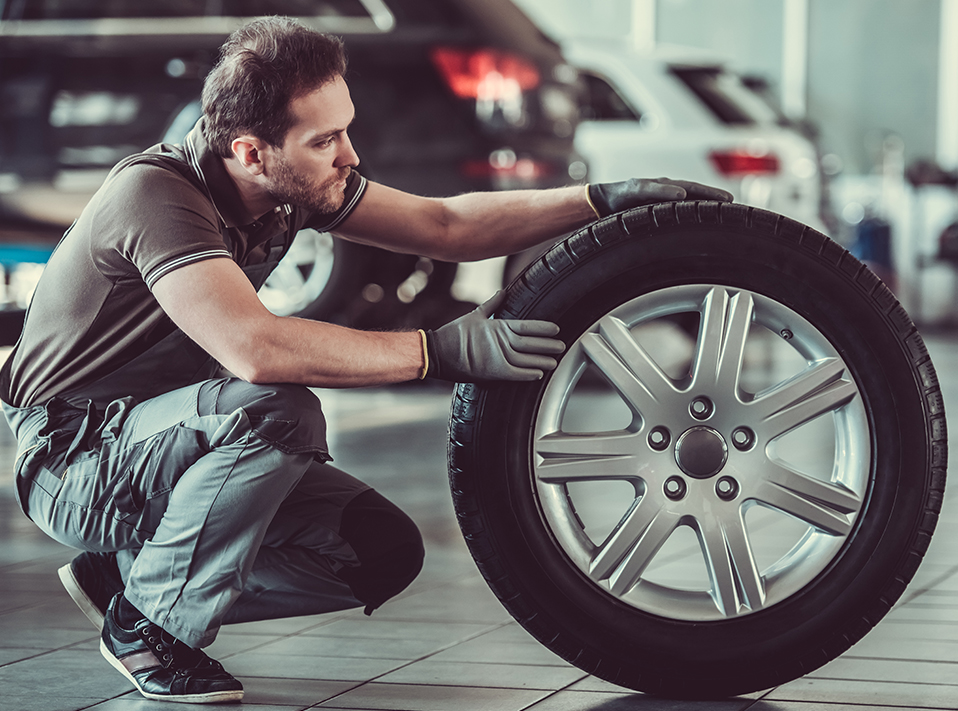 Order Car Tyres Online Today
---
We now offer online ordering for your tyre fitting in Premier Garage Services. Skim through a full range of tyre brands, including budget, premium and specialist tyres. Once you've located the tyres you want, confirm the booking and the tyres will be delivered to us in time for your chosen appointment date.
Here at Premier Garage Services we are continually investing in the latest technologies to make sure you have the very best possible service. That's why we use the latest tyre machines like the Hofmann Evo to fit all our new car tyres.
Keeping well maintained, roadworthy tyres is your legal responsibility. As your tyres are the only thing between your car and the road, high-quality tyres with plenty of tread are vital to your handling, road-safety and performance.
Unsure whether your tyres need replacing? Conduct a simple test at home with a 20p. We've provided a diagram to demonstrate how to perform this test and provide you with additional information to aid your tyre purchase.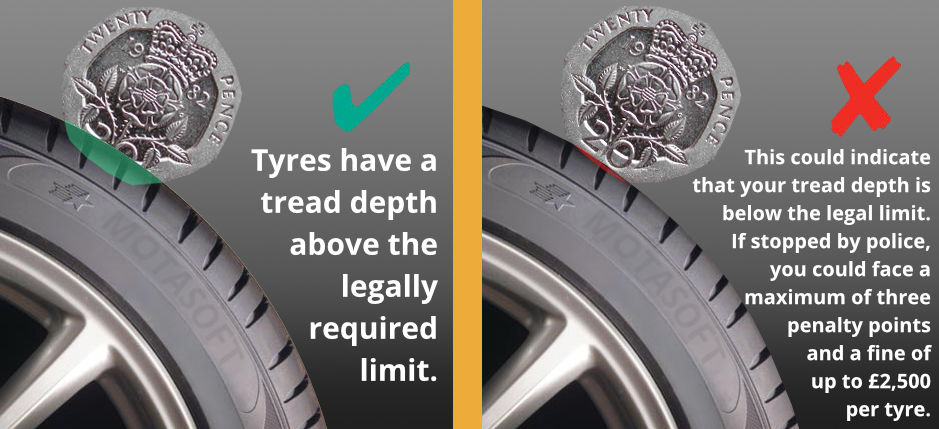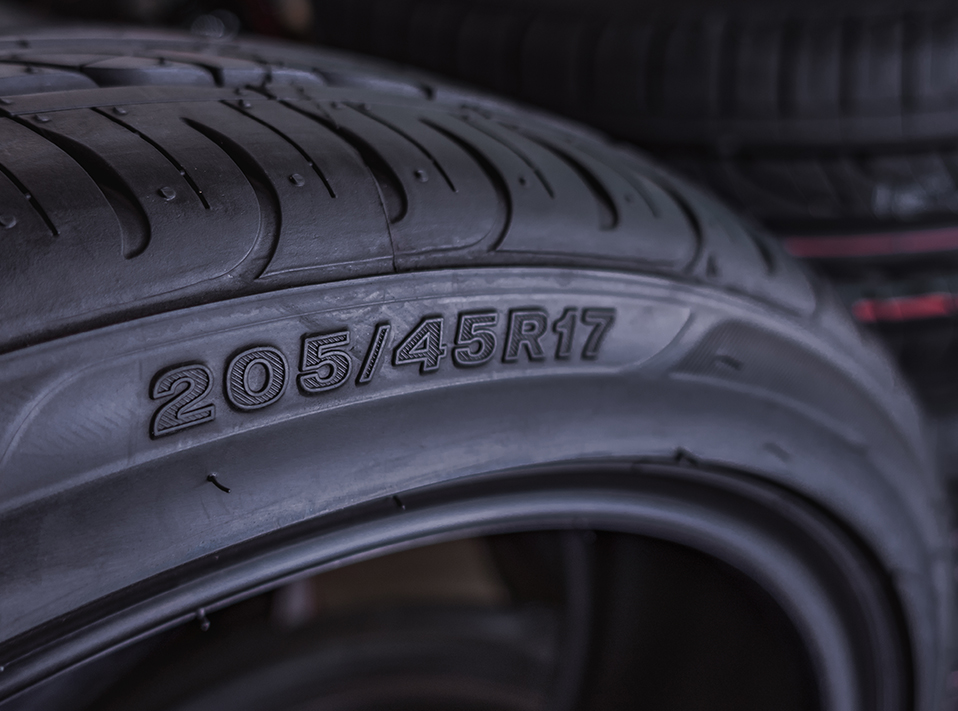 Reading My Tyre Size
Unsure as to what your tyre size is? Don't worry, our online tyre ordering system will help you to work that out. Just enter your registration number above and follow the prompts.
To check the size of your tyre, you'll find the size on the sidewall of the tyre. When searching for the size, you will see a series of numbers and letters, such as 205/55/R16 91V. This is your tyre size. In the above, each value means the following:
205 - Width of the tyre in mm
55 - Height of the sidewall as a % of the width.
R16 - The diameter of the inner rim in inches.
91 - Load rating.
V - Max speed for the tyre when at full load.

When searching for a tyre size using our live booking system, it's recommended that you double-check your tyre size before ordering.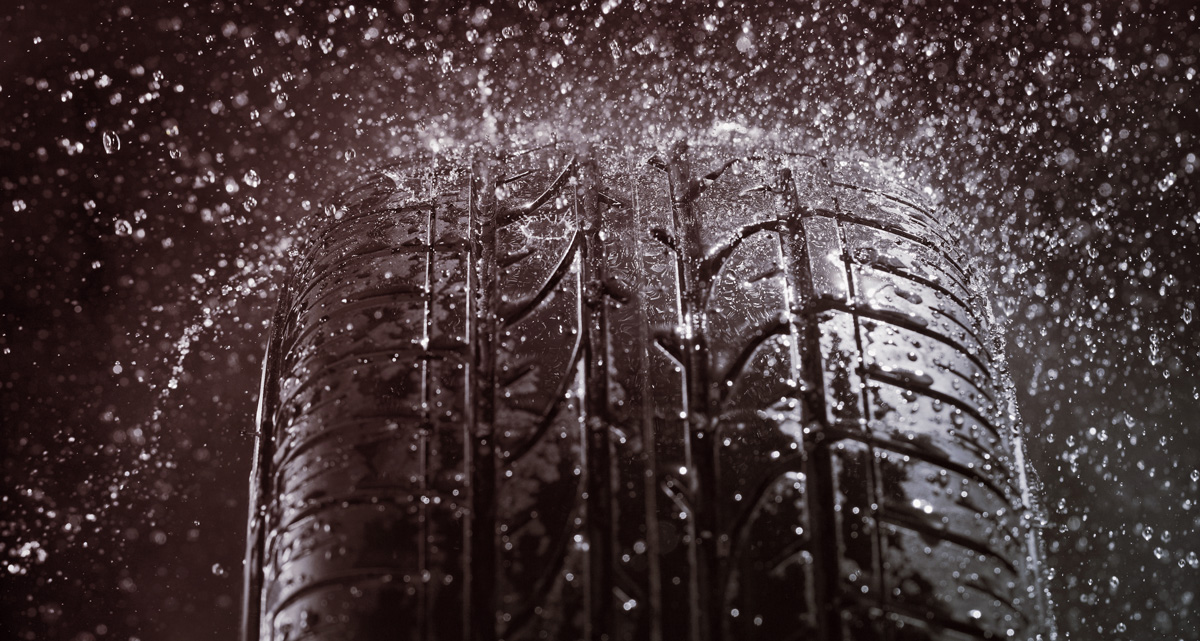 Which Tyre Brands Do We Stock?
Here at Premier Garage Services, we stock a comprehensive range of tyres to suit all varieties of car and all kinds of budget. As well as household name-brands, such as Dunlop, Michelin, Goodyear and Pirelli, we stock the best budget tyres - such as Avon, Hankook, Landsail and Kuhmo. If you're looking for a wide selection of tyre brands in Stockport, then you've come to the right place.
What is the EU Tyre Labelling?
To decrease the environmental impact tyres have, and to promote road safety, an EU regulation came into force on 1 Nov 2012. This regulation makes it easier for drivers to analyse different types of tyre.
From this date, all new tyres have to show a standard format label that indicates three key aspects of the tyre; fuel efficiency, wet grip performance and external rolling noise. These labels offer comparable information regardless of the brand or tread pattern.
By using clear pictograms, the label enables motorists to make informed choices when buying tyres, ranked on a scale from A to G.