Wheel Alignment in Stockport
---
Book your 2 and 4 wheel alignment in Stockport
Are you tyres wearing down much faster than expected? Notice a squealing noise when driving? Is your car pulling to one side? All of these are symptoms of misaligned wheels that will require correction.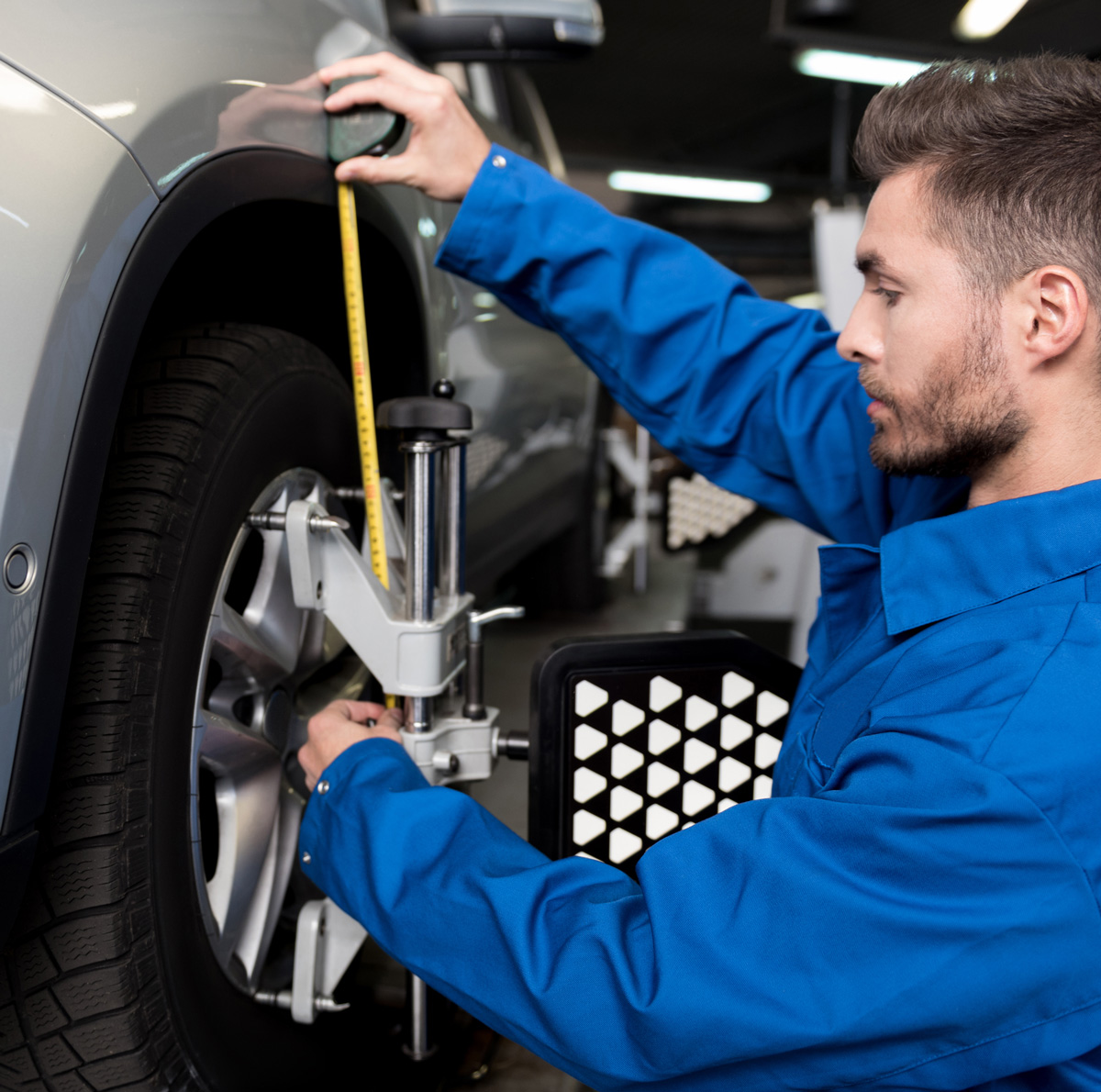 Choose Premier Garage Services For Perfectly Aligned Wheels
---
Wheel Alignment refers to the angle of your wheels against the vehicle. There are several ways that they can be incorrectly aligned and their alignment can be affected by several circumstances.
Poorly aligned wheels will cause your tyres to wear unevenly, and they can raise your fuel consumption. Save fuel, restore performance, enhance your car's safety with our 2 and 4 wheel alignment service.
How Do I know When My Vehicle Needs Wheel Alignment?
As well as wearing down tyres unevenly, incorrect car wheel alignment will increase your fuel consumption. This happens as your car's wheels are trying to pull the vehicle in opposing directions; this uses more energy to actually propelling you in the direction you want to go.
Misaligned wheels can happen over the day to day use of your vehicle. A pothole, hitting the curb and minor collisions can all alter the alignment of your wheels. Here are some warning that may mean your wheels are misaligned:-
Your vehicle is pulling to one side.
Rapid or uneven tyre wear.
When driving in a straight line, your steering wheel isn't straight.
Your tyres squeal.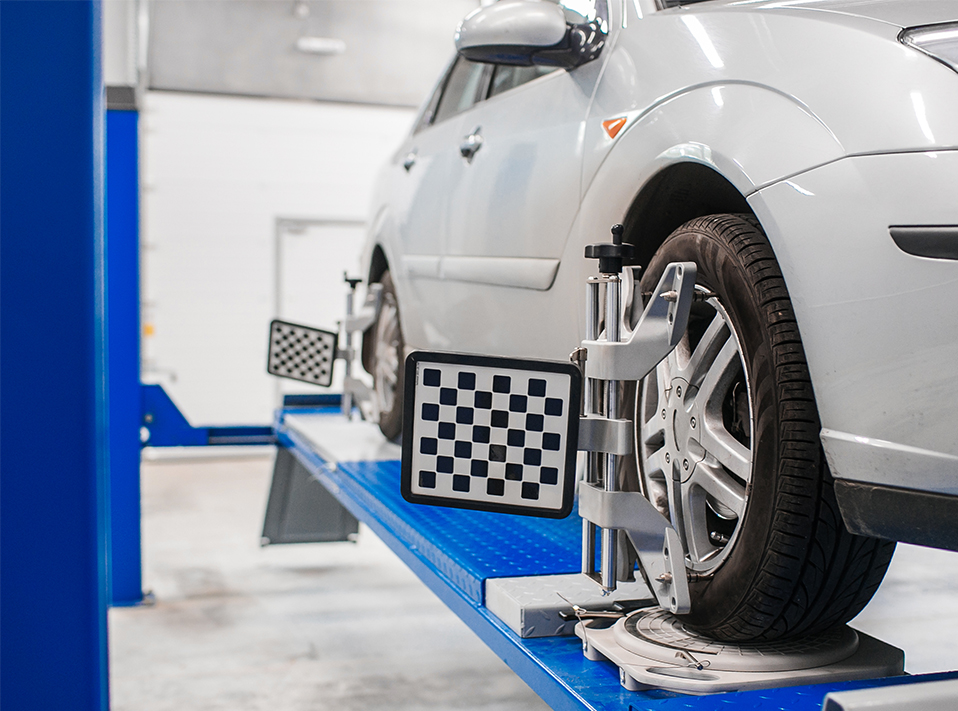 Enquire About Your Wheel Alignment Today!
Enquire about your vehicle today using our contact form where a member of our team will get back to you within 1 working day. You can also contact our experienced technicians about anything to do with your wheels and their alignment on 0161 483 8899.
If the vehicle requires an adjustment, we'll confirm any work before proceeding.
Hofmann Ecoline 88
At Premier, we use a Hofmann Ecoline 88, which is a fully computerised aligner that allows us to present you with a "Before & After" report. Ecoline 88 is the best in the business. It includes some luxury features such as 3-point' GrabClamps', heavy-duty mechanical turnplates and advanced measuring heads. The wheel alignment service is accurate, quick and straightforward.
Here at Premier Garage Services, we offer both two and four-wheel alignment with our state of the art Hofmann Megaplan Ecoline 88 computerised system.