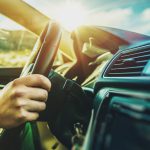 For a garage that offers an affordable MOT in Woodford, remember Premier Garage Services.  The MOT test is mandatory, especially if your vehicle is older than 3 years. The reason for the MOT is to ensure that your vehicle is safe to be on the road. It also checks its emissions to ensure they are within the stipulated rules. We check various components of the vehicle during the MOT test. If your vehicle fails the MOT test, you must have the failed items repaired and then retake the test.  We can assist.
For vehicle owners in Woodford, MOT services are available at our garage. We suggest that you have your vehicle serviced prior to having the MOT test.  In this way, any potential problems that can cause your vehicle to fail the test can be seen to in good time. To make things easier for you, we have an interactive online booking system available on our website. This allows you to book your vehicle's MOT test. It will also, once you are on our database, send you reminders for your vehicle's MOT. Our authorised experts will conduct the MOT test for your vehicle professionally and efficiently. Should your vehicle fail the MOT test, we would be glad to provide a quote for the necessary repair work. We will not commence with any work until we have your permission. Once the repairs are complete, your vehicle can have a retest, free of charge.
An MOT in Woodford is easy when you have the backing of an expert garage. You are welcome to contact Premier Garage Services today for more information about the MOT test. When you use our garage, you will have the peace of mind knowing that your car is in good hands. Other than the MOT, we also offer a range of other services. These include servicing, maintenance, repairs and more. All our technicians are highly skilled, and each with many years of experience. Ensure your vehicle passes the MOT test when you use our expert services.