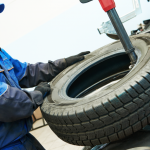 Choose a professional garage in Cheshire and gain peace of mind. It is an ideal situation when the garage you choose is able to provide the services needed to keep your car running smoothly. This saves time, and ultimately, money. We offer our expert services. If you are looking for a garage with a team of experts offering a range of services, give us a ring. furthermore, we can assist you with MOT testing, servicing, maintenance and repairs. Does your car need new tyres? We can help with those too.
Ours is an independent service and repair centre with a team of expert technicians. In Cheshire, our garage is regarded as a one-stop-shop for a range of services. These include air conditioning, diagnostics, general repairs and more. We have a team of highly trained and experienced engineers. They hareceived training in expert systems and fully qualified in using only the best technologies. Thus, this ensures that your car receives thorough and expert attention. Our prices are great too. You'll find that our services are competitively priced, making us the perfect choice for your first garage. As an independent garage, we can service your car, even if it is still under warranty. We also have more technical equipment than many franchise dealerships. Should your car need replacement parts, we provide the best quality spare parts.
An expert garage in Cheshire offers the most up to date service schedules. On top of that, we approve your service book with a service stamp. Furthermore, we provide 12 months warranty on all parts and labour. If you are looking for a professional garage for your car, contact Premier Garage Services today. Moreover, we offer a free collection and delivery of your car.  Hence, regardless of the make or model of your car, we can assist. As such, our garage has industry-standard tools. Moreover, we aim to provide the best service to our customers. Our team takes great pride in our excellent customer service and we ensure the highest standards with the minimum of disruption to our clients.