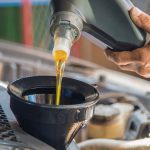 It's a great convenience when your MOT garage in Cheadle Hulme is located on the same premises as your service and repair garage. We're not just saying that so we can make money off repairs when your car fails the MOT. We are well regulated and tested to make sure no conflict of interests compromise our fair dealings with our customers. When all your car services are carried out by one garage, more can be accomplished in one visit. You always know whom you're dealing with when you choose Premier Garage Services for all your car care needs. As we service your car throughout the year, we're taking care of details that might otherwise contribute to your  MOT failure.
If your car fails the MOT, you have no choice but to make the repairs and retest. In Cheadle Hulme, our MOT garage can make those repairs for you and then retest so there is no extra charge for a retest. You are familiar with our fair pricing and quality of work. You also know that if you're busy, we'll collect and then deliver back your car upon completion. Some car owners feel they have to take their cars back to their dealer for repairs. In truth, you don't because we're fully up to date with our diagnostic equipment and software, ongoing mechanic training and we'll match anybody on experience and skills. We can do everything your dealer can and we can do it with a smile for considerably less money.
When your maintenance and repair garage is also an MOT garage in Cheadle Hulme, you can save a lot of time. If you usually bring your car in for one major service and one minor service each year, schedule your MOT to coincide with one of those service appointments. If you need new tyres, pick them out online and we'll have them here ready to mount and align during your service and MOT appointment. Contact Premier Garage Services and schedule your next MOT with us. We can promise you low prices and superior customer service. We are an RAC garage, so you know we are held to a high standard of workmanship.